Some of the very best deals you can find on good to excellent wine comes via using secondary markets and auction sites.  Plus it may be the only way to secure sought-after bottles no longer available at the cellar door or through the bottle shops.  This page is currently limited to listing Australian auction sites, but it is a great list, so check them out.  You usually have to register as a client before being able to bid, but this is very easy to do.  All of these sites are credible and reputable.  Most of them are very careful about ensuring the provenance (proven history that the wines have been stored properly and 'appear' to be in good shape), even though there is no absolute guarantee of the wine as these sites cannot be responsible for poor corks or other negative features which cannot possibly be noticeable.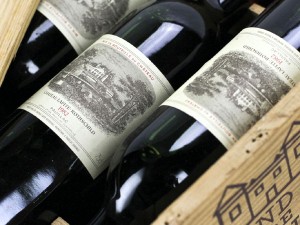 Selling Wine at Auction:
If you have wine you may wish to sell, using these sites is a great way to do it.  I have sold over 400 bottles through Wickman's Fine Wines and found the service and results to be excellent.  I have also moved about 100 bottles through the Langton's Exchange.  These seven sites are mentioned and recommended as the 'right' sites in Campbell Mattinson's article How to Buy Wine at Auction in the August/September, 2013 issue of James Halliday Wine Companion magazine (page 28), If you want to thin out your collection because your tastes have changed or you just bought too much previously, you should try these sites.
Each of these sites will have slightly different commission schedules and approaches, but they split the commission between the buyer and the seller so if you are buying, you should expect to pay another 10% – 15% on top of the price you paid for the wine, and if you are selling, you should expect to have 10% – 15% deducted as commission.
The first step after contacting them is to provide a list of wines (brand, vintage, varietal, etc.) for them to prepare you a valuation.  Also be prepared to provide provenance as it will increase your selling price point and clearance rate.  Provenance is best achieved if you can show the sales receipt and shipping notices to prove you bought directly from the winery or a major distributor (who would have stored and cared for the wine properly) and shipped the goods directly into a controlled cellar.  If you have not been keeping such receipts, you might want to consider doing so in the future should you think you may possibly sell some of your wine.  Or you can provide date-stamped pictures showing your wine is being stored in a commercial cellar, or a private cellar if you can also validate when the cellar was built and maintain records of your cellar inventory in terms of when the bottles were put in or taken out.  Provenance has several different levels of authority, and is treated differently by different auction houses, but needless to say, the better the provenance, the higher the price when the hammer strikes!
(For a review of my positive wine selling experience through Wickman's Fine Wine auctions, see my post from last year on the topic.  It also covers in more detail the topic of provenance.)