There has been a trend over the last decade to eat locally produced food, representative of region and season.  This has become popular because (1) food in season and region are fresher and tastier than when transported from further away, and (2) people want  sustainable, 'green' food chains to protect the environment.  These ideals make sense and I embrace them.  So then why do restauranteurs and sommeliers think it is trendy to offer wine lists which are made up of foreign, obscure wines using tertiary varietals?  It does not make sense and has been overdone in my opinion.  This recent article by Huon Hooke nails it in terms of wine lists becoming 'too' trendy.  I don't get the diversion in trends to eat locally and drink foreign?  I would think consumers of good food and wine would trend similarly for both their food and wine.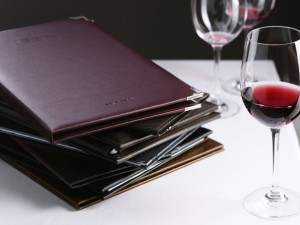 I live in the Hunter Valley wine region and love my local wines, especially with local food.  I also value and like access to trying wines from different regions around Australia and the world.  One of the great attractions of wine is the great diversity of styles, varietals and methods use to make wine.  But when I travel to other locations, I want to experience the best of what is on offer locally, in terms of both food and wine.  When I visited Canberra and Rutherglen recently, I want to sample Canberra and Rutherglen wines!
I remember picking up a Mexican friend at the airport in Minneapolis a long while ago.  The woman sitting next to him on the plane was from Minnesota and insisted I take him to Boca Chica's for the best tacos around.  I thought "how stupid is this?"  My friend can get great tacos (and even better 'real' Mexican food) at home.  I – and more importantly he – wanted to experience food unique to the region such as Scandinavian or Swedish food, or just a good Midwestern pot roast!  The last thing my Mexican friend wanted was to eat Mexican food!  And he certainly was not interested in drinking a Dos XX beer – he wanted to try Minnesota beers.
Jim Chatto, Chief Winemaker at McWilliams Mount Pleasant and Chairman of the Judges for the Hunter Valley Wine Show last night stated that since he moved to Mount Pleasant, he removed from the restaurant wine list McWilliams wines made in other regions (McWilliams is a large multi-regional winery in Australia) to focus on local Hunter wines to go with local fare.  This makes great sense to me.  I have three favorite restaurants I visit in the area:  Bistro Molines in Hunter Valley, Paymasters Cafe in Newcastle and Two Naughty Chooks in Singleton.  Without exception, they all have great food.  Paymasters and Two Naughty Chooks offer a wine list of about 60 wines, with Bistro Molines offering twice that.  They all offer some wines outside the region and some foreign wines (especially Bistro Molines).  But all three have wine lists representing the Hunter region, at great value, and many by the glass.  I love these restaurants, not just for the great food on offer, but because the owners have put so much effort into providing local wines to match the season and local food they make.  I love eating locally and drinking locally!
Trendy, obscure, tertiary varietal wine lists with over 1,000 bottles to chose from – no thank you – to much work and too much risk.  I appreciate a restaurant where the restauranteur / owner has done the hard work for me and can offer me the best of local food and wine.
Steve Shipley, author Wine Sense, due out Sept 2014. Published by InkIT Publishing
© 2014.  Steve Shipley. All rights reserved.
SAZ in the Cellar on Facebook
Wine Pinterest Boards
Twitter:  Steve Shipley @shipleyaust;   InkIT Publishing @inkitpub