This should be a spectacular vintage in The Hunter Valley.  Weather has been perfect and hopefully will hold for a while longer.  The 2013 vintage was hit by torrential late-season rains that made grape picking at the optimal time difficult and yields of great grapes low.  Based on the region and grape varietal, grape picking in Australia occurs from January to April each year.  Growing seasons are obviously dictated by the annual weather patterns and type of grape involved.  We were one of the first to start picking Chardonnay at Kelman Vineyards last week.  Tyrrell's was also picking their Chardonnay grapes for their iconic Vat 47.
My wife, DAZ in the Kitchen,  and I have noticed since we started cooking, how much more we have have enjoyed our food, regardless if we make it ourselves or are eating out.  We are more attuned to the entire process of food preparation and better understand what seasonings, flavors and processes (steaming versus boiling,  or if the meat is seared first or not for example) are involved and how to get the most enjoyment while eating.  It is similar with wine.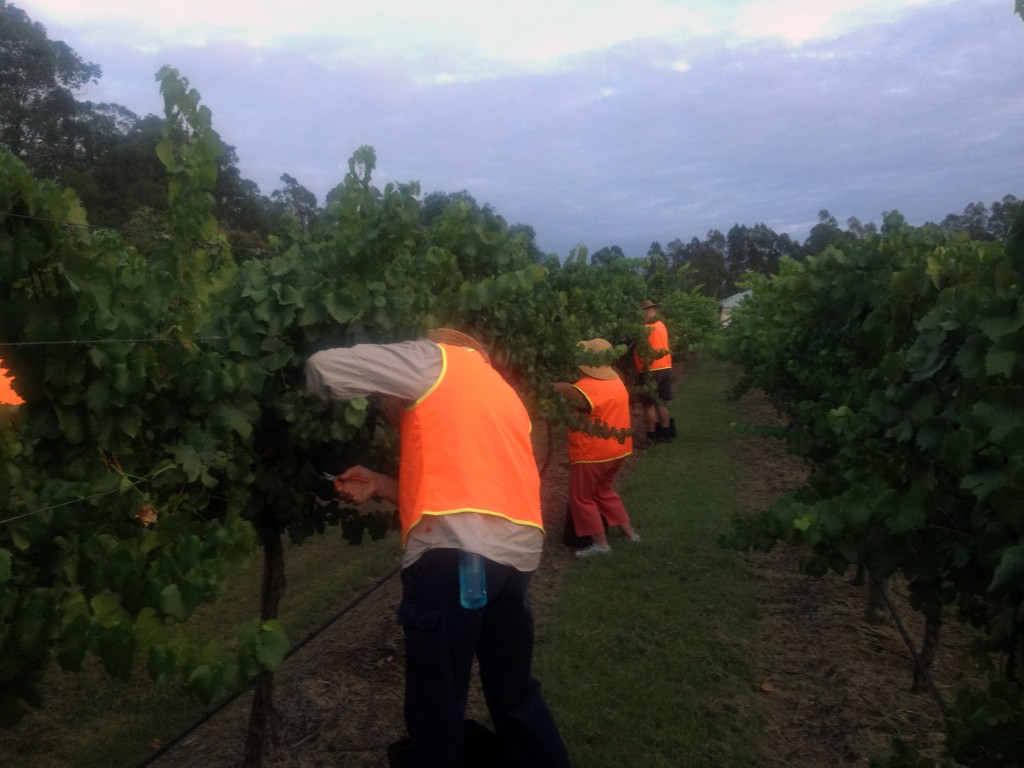 In my upcoming book, Wine Sense, I discuss a number of ways to learn more about wine and have fun doing so.  Grape picking and other volunteer work around the vineyards and winery is a great way of learning while having fun!  I have always enjoyed drinking wine, but I now enjoy it more by appreciating how each step from growing and processing the grapes to bottling has influenced the quality of the final product.  Grape picking and having the grape juice on your hands and smelling the juice in its rawest form builds anticipation for what the wine will taste like.  In one sense, my bodily senses are experiencing the wine well in advance of actually drinking it.  Talk about prolonging the experience and getting maximum value from a bottle of wine!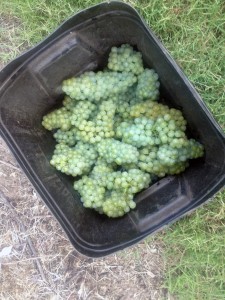 You also learn a great deal in a very short period of time.  You learn to identify 'ready-to-pick' grapes versus 'still-growing' grapes.  You learn to identify if a bunch or a few grapes in the bunch have become ruinous and should be discarded.  You learned how stems and leaves are introduced when grape picking and some can be all right in terms of flavor and improving tannins, but you also learn not to be too picky or your grape picking productivity slows significantly!  There are processes later on to remove the stems anyway.  And you learn to start very early, 6 am in our case, before the heat overwhelms you!
Getting involved in any aspect of vineyard management or wine making is a great way to learn and appreciate wine more!  Other ideas on getting involved are presented in Wine Sense.
Kelman Vineyards is a beautiful spot in The Hunter Valley which has about 85 home owners.  It is a cooperative vineyard with grapes, olives and lemons grown under the management of a body corporate.  There are plenty of opportunities for the owners to volunteer their time from serving at the cellar door (requires an RSA), netting the vines, picking grapes, bottling olive oil and so forth and includes picking snails off the vines if you are so inclined!  I was one of many volunteer owners who helped out with the season's first grape picking last week.  You realize what a manual process it can be, and you learn very quickly how to cut and collect bunches of grapes without snipping yourself or wasting grapes in the process.  Grape picking is also great exercise and community involvement.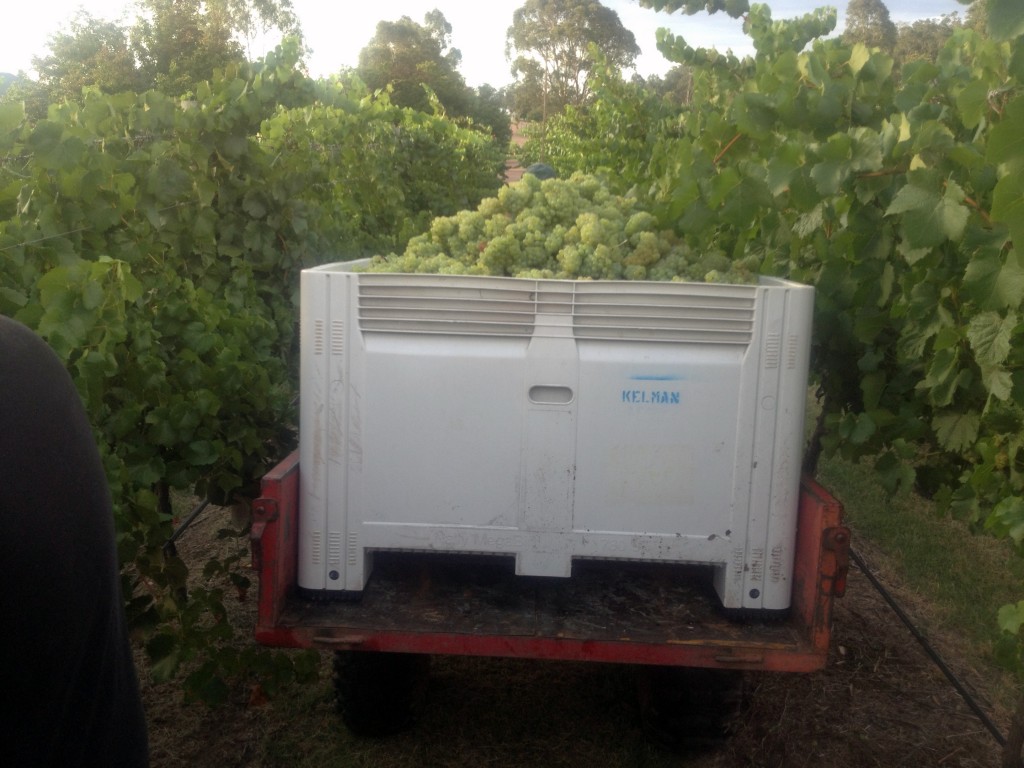 The annual grape picking and harvesting for a vintage is an annual festivity in many regions of the world with the whole community involved.  Willian Younger in his great book, Gods Men and Wine, starts out by describing the Vintage on the Douro and how year after year, the community comes together for grape picking and harvesting.  It is a festival of celebration shared by the entire community.  Kelman has recreated a localized version of that for us as owners which I find exhilarating and an educational experience.  If you want to learn more on how to appreciate wine, get involved in grape picking and other activities in the vineyard and winery.  And may sure to look for my upcoming book, Wine Sense to learn even more!
Steve Shipley, author Wine Sense, out early 2014. Published by InkIT Publishing
© 2014.  Steve Shipley.  All rights reserved.
SAZ in the Cellar on Facebook
Wine Pinterest Boards
Twitter:  Steve Shipley @shipleyaust;   InkIT Publishing @inkitpub