We kicked off #SAZTIP (SAZ in the Cellar Tip of the Week) last Thursday by showing people how to get wine out of a bottle when the cork is stuck inside.  This happens rarely, but is useful to know.  This week's tip is useful every time you buy wine, and it is about buying fine wine inexpensively!  In my upcoming book, Wine Sense, I admit to having overpaid for wine by 25% – 35% until recently.  I get far better wine values now than I did previously, and doing so while buying better quality wine.  Wine Sense spends an entire chapter discussing how to buy and store wine and highlights a number of things to ensure you are buying fine wine inexpensively.  Key tips to help you achieve buying fine wine on the cheap, include:
Don't buy wine retail, or if you do, only do so when they have at least a 20% off sale and you are getting one or two bottles free for every half-dozen you buy.  These type of sales are always on.
Buy at auction.  There are a number of fine auction houses and you can get some great wines for a fraction of the cost you otherwise would have to pay.  Just make sure to check the wine provenance before buying.
Buy 10 – 15 year old fine wines instead of new vintages.  They are drinkable sooner and someone else has paid the price for cellaring.  Vintage wines are usually no more expensive than current vintages and you are more certain as to how they have matured.
Use Wine-Searcher for free or Wine-Searcher Pro for $39 per year to get the prices of all wines globally to compare.  I have found 400% – 500% variances in prices for fine wines.
There is an abundance, dare I say 'glut' of fine wine on the market.  Look to secondary markets to get the best buys and use Wine Searcher to find the best values.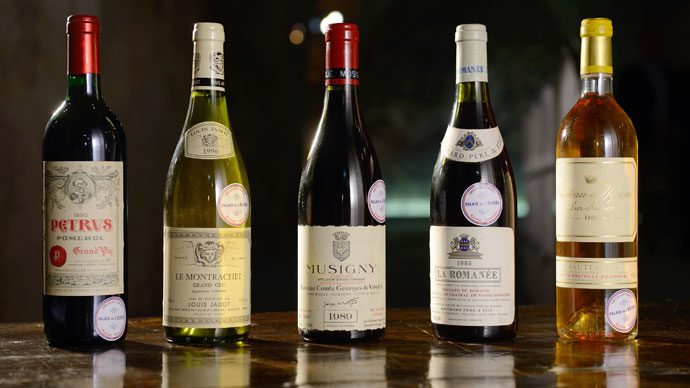 Steve Shipley, author Wine Sense, out early 2014. Published by InkIT Publishing
© 2014.  Steve Shipley
SAZ in the Cellar on Facebook
Wine Pinterest Boards
Twitter:  Steve Shipley @shipleyaust;   InkIT Publishing @inkitpub