SAZ in the Cellar is now publishing three times weekly:
Sundays (Australia Sydney time) will feature reviews of wine, wineries, wine-related products, events and food / wine pairings
Tuesdays (Australia Sydney time) will be used to re-publish all-time favorite posts (from almost 200 posts over the last two years!) or posts associated with the wine lifestyle
Thursdays (Australia Sydney time) will feature #SAZTIP – a weekly tip to improve your wine drinking
#SAZTIP posts will focus on how to improve wine tasting, storage, purchasing and anything that make wine drinking a better experience!  Even if you miss a post, you can just enter the #SAZTIP hashtag to find all posts and what others are saying about the posts.  Finally, if you have a wine tip you want SAZ in the Cellar to share, just place the hashtag #SAZTIP in your tweet or post and we will pick it up.  If judged to be worthy of sharing with others, we will do so and source it as your idea and contribution!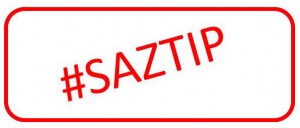 I am not sure if this will take off or not, but I want to use #SAZTIP to generate a community of wine related tips for everyone to use and learn.  There are many wine-related hashtags including #wine, #winelover, etc. so it is a crowded and noisy space.  But as SAZ in the Cellar grows and Wine Sense is released early in 2014, hopefully there will exist a body of wine drinking tips you can count on to improve your wine drinking.
#SAZTIP #1 will be released in a few hours and show you how to use a chopstick to pour wine from a bottle when the cork is stuck inside.
Steve Shipley, author Wine Sense, out early 2014. Published by InkIT Publishing
© 2013.  Steve Shipley
SAZ in the Cellar on Facebook
Wine Pinterest Boards
Twitter:  Steve Shipley @shipleyaust;   InkIT Publishing @inkitpub