I want to apologize for not writing a wine post for one month.  I usually try to get one, if not two out every week.  The lack of wine writing has been due (1) intentionally taking six weeks off from looking at Wine Sense, so as to scrutinize it from the reader's view – not the writer's view, and (2) I have been focused on building a publishing platform for the book including doing the book cover graphic design, images, formatting and layout.  It is all coming together nicely for an early 2014 release.
But I have missed the constant attention to wine bloggin and will be getting back into it next week.  We will be three weeks in The Hunter Valley, which has been a source for previous wine writing inspiration!  It will be great to have both the time and a glass by my side most days.  As Hemingway said, "Write drunk, edit sober."  I never write drunk, but do enjoy a taste or two while putting fingers to the keyboard.
I also wanted to be in The Hunter Valley to validate and finalize some of places I will be recommending for Parts Two and Three in the four-part piece on The Hunter Valley I am writing.  I am certain there will be some disagreement over my choices of best places to stay and eat, but I will hopefully introduce you to some exciting new finds.  There are so many great reasons to visit the Hunter Valley.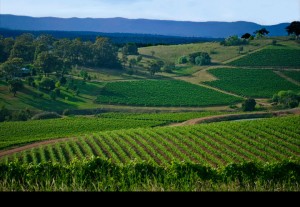 I am very excited about Wine Sense and what it has to offer.  Further teasers and information will be released in the next few months which hopefully excites you to read the book.  We have established a writing and publishing company, InkIT Publishing to handle our writing and training needs (yes, we are also doing an online training course on wine appreciation!), including the release of Wine Sense.  I wanted to prove to myself and others that they can write and publish a book of merit without using a major publishing company.  I spent the last three months analyzing and evaluating this decision and have concluded I wanted to go it alone to truly understand the process required and be able to then help others write and publish.
But for now and the next few weeks, it is back to wine blogging!  I had a lovely 1993 Penfolds Grange yesterday which will be the focus of my next post!
Steve Shipley, author Wine Sense, out early 2014. Published by InkIT Publishing
© 2013.  Steve Shipley
SAZ in the Cellar on Facebook
Wine Pinterest Boards
Twitter:  Steve Shipley @shipleyaust;   InkIT Publishing @inkitpub