After 18 months of using Blogger, I have decided to switch over to WordPress.  This decision was based primarily on the ability to easily build out a more proper website.  It will continue to be used for blogging, but also used to start describing and promoting my upcoming wine book.  I can also easily create additional web pages to provide links to anything and everything wine-like.  The blog is stilled called SAZ in the Cellar, but just has a new URL.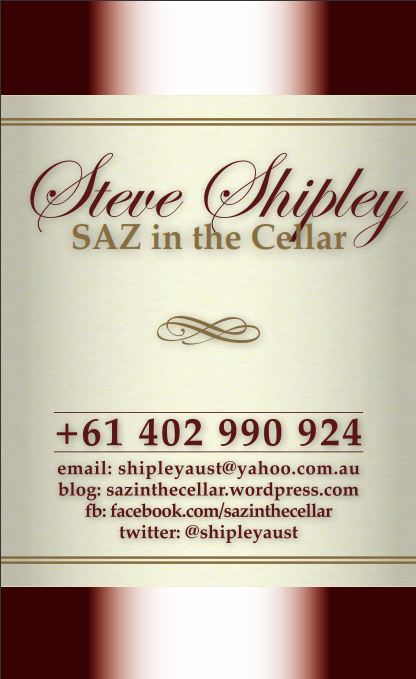 All Blogger posts have been imported into WordPress and still available!  However, the internal links to other previous posts still point to Blogger, so I will keep Blogger reference-able until all links are changed.
I am very excited about both my upcoming book and the capabilities provided within WordPress.  Using WordPress should allow me to significantly grow the usefulness of SAZ in the Cellar.  For regular updates, please also like my Facebook SAZ in the Cellar page.  And the book, Wine Sense(s) should be available around the end of 2013 or very early 2014.
I am integrating my wine and writing brand into SAZ in the Cellar to make it easy for you to follow and continue to partake in the wonderful world of wine with me!
Thanks to all of you for your tremendous support and to Google Blogger for making it possible.  We had over 33,000 page views since launching about 18 months ago.  But it is time to expand and do many new things.  And WordPress provides a brand new vintage for doing that!
Steve Shipley, author Wine Sense, out early 2014. Published by InkIT Publishing
© 2013.  Steve Shipley
SAZ in the Cellar on Facebook
Wine Pinterest Boards
Twitter:  Steve Shipley @shipleyaust;   InkIT Publishing @inkitpub